Martin Luther King must have known that we would be stuck for 31 days waiting on Garmin and UPS to get it together when he said, "Free at Last, Free at last, thank God almighty we are free at last".   Well said my brother.
So today we did receive our part.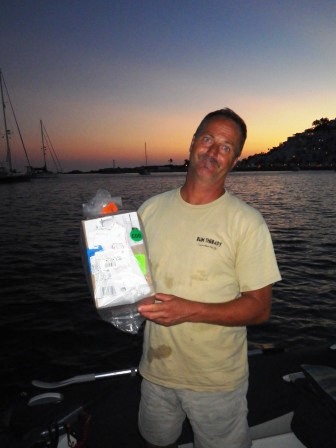 Currently we are testing it so tomorrow we could be doing another update that says we have yet another problem.   We swear it feels more like a month than just 31 days, but who's splitting hairs on this one.   It feels great to be able to move about the country a little more freely.  Chances are we will only move another couple of miles but when you are held against your will to stay in one place you really miss freedom.   We know, it's not like being in jail, or on restriction from using your new I-phone, but we privileged folks need a little reality every now an then to keep in touch with what happens to others not so fortunate.
Anyway, Bill will comment more on how the relations with Garmin and UPS stand later in the week.   We are preparing for the Superbowl and then for a little inland travel so that Lisa and quench her need to see volcano's and pyramids.