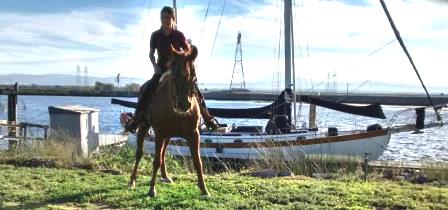 We have been so busy lately with La Casa Alla Mas De La Razon that we haven't had a chance to update our blog, play ukulele or provide friends and others with any kind of updates at all.
We are happy to say the El Rancho Beyond Reason is open for business and if you are a friend consider this an extended invitation to  come by and visit, stay a night or two and enjoy what we think is just an extended piece of Paradise.
We do write this with a sad heart as we have lost one of our best friends recently and it has left the home a bit empty.   We lost Sparky on July 7th, 2014.  We have posted a bit of a memorial on his page, and hope that you will join us in wishing him the best on his next adventure.  Our hearts will always be with him as he brought so much joy to our travels and so much comfort in our own personal struggles.