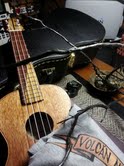 "Would you like to purchase a bag" the lady at the Lucky Supermarket check stand said.   Bill could not believe what he had just heard but asked anyway in his typical upfront manner, "What? Would I like to purchase a bag for my purchases, No".   Well did you bring a bag for your purchases; was the reply and again Bill replied, "No".  The conversation was going nowhere until the Check Stand lady retorted that "You must not be from around here".  This was AlamedaCalifornia, the neighbor of OaklandCalifornia, Oak-Town for those from the hood.   We are an easy 10 miles from the likes of Gavin Newsom and San Francisco, but here we find that the oddness of San Francisco has somehow leaked up from the bay and in-filtered our new town.   It is told that these days if you don't bring in your own carry bags for the groceries you just purchased that the store owners will charge you for each bag you need to carry your goods home.
We are all for conservation, but we believe the main reason for the new law was to help eliminate plastic bags from entering the water stream.   How charging us for plastic bags is going to solve that trouble we don't know.  Why not just go back to paper bags:  Recyclable, sustainable, biodegrades quickly and heck it will keep our loggers employed.  Lucky we only had two or three items to carry home.
So After finishing our first complete week of being bound to a dock we are now reflecting on just what it is we have done.   No more can Bill crack a beer at 9 AM without the feeling of guilt.   In times past, our friends Terry and Diane could have heard that first morning fizz from 20 miles away and would have came screaming up in their dinghy to offer up help in emptying our refrigerator of any unnecessary clutter cause by too many bottles chilling in the bottom.  Our experiences of waking up in the morning to find nothing but peace and quiet and a few rays of sun peaking in the windows have vanished as well.   A power boat now looms over us just 5 feet away, and although Pat and Michelle are great neighbors, leaving the shades up at all hours of the day and night just doesn't feel right.   Heck we don't want to scare good neighbors away.   Yep, our freedom is slowing passing and good times are now measured by the hours that we count down to next weekend and then we wonder how much fun we can fit in before Monday's alarm goes off.
It certainly is not all bad.  We have had time to visit family, see the new Grandkids, shop for fresh foods and look for homes but if you live in Bills world one of the greatest things to happen has been the delivery of his new Ukulele.  
Bill has been expecting his Ukulele for nearly 2 months now. After waiting for it to be made, waiting for it to ship to Florida, waiting for it to transfer to the United States Postal Service, waiting for the USPS to deliver it to the wrong address in San Diego and finally make it's way up to our son Han's house near Sacramento, Lisa drove the truck 70 miles to recover it and finally bring it home here in Alameda.   Was it worth the wait….Hmmm…YES!
The Owner of Nica Tiki Ukuleles has treated Bill like he was family.   From the day Bill contacted them to the day the Ukulele delivered Kevin Keith has personally been involved with helping to select one of the most awesome Ukulele's we have ever seen.  All the Nica Tiki Ukuleles we have seen have been fabulous but ours just is a little bit more special.   When our son Hans opened the USPS box that contained our new baby he called his dad and said it was the best looking and best sounding Uke he had ever seen, pretty strong words from our son. 
When Bill started to strum out some light blues cords, Lisa almost melted.  The sounds were beautiful, but it was really warm in the boat as well so it was a combination of the heat and sound that led to her liquefied state. Really the Uke was incredible right out of the box and the only thing that even challenged the sound was wood grain and finish of the Uke itself.   Being made of Cocobolo we can think of no more beautiful wood to construct an instrument from.   When you look at the grain it makes the mini-ax seem alive, and it doesn't take much to get the party started either.  If you have ever heard Nigel Tufnell of the at one time fictitious rock group Spinal Tap talk about his favorite guitar, you will get a sense of what this uke means to Bill.   Just looking at the strings make them sing.
Anyway, we dig the new toy and have plans to order an even more custom one in the future.
The house hunting is going slow.  We found out that although we are well qualified for the homes we are looking for, there will be about a six month waiting period from the time our new jobs have started to the time that we are finally able to make application.  Something to do with being out of the country and jobless for more than a year.   So we will be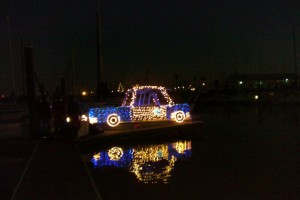 spending just some of our weekends looking for the perfect spot to settle into.  This is not going especially well for Lisa as she is anxious to move to the next adventure and she doesn't know if that will involve more travel, building a home, fighting for the right to pave over some long forgotten slug's or rats pasture land or just moving back to our old home in Winters.   Lots of decisions.
We don't know if we will get another update out before Christmas but we hope that everyone enjoys the season and we want to thank everyone who reads this blog for pushing us over the 50,000 hits marks.  It's only a number but it makes us proud that we have posted something that others consider at least a spectacle if not a great way to waste 10 minutes worth or your boss's money as you read it at work.