We are in the port of Escondido.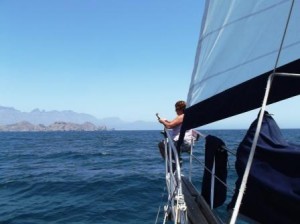 Internet is now available so we have re-published the last five posts and added some of the pictures that we took along the way.  If you have read the posts you might want to just re-visit for the pictures.
We will be here till Monday when we can get our propane tanks re-filled and then will depart for Isla Carmen and Isla Coronado with a small detour into Loretto to take care of some arrangements for later in the summer.   Hope to add a couple of extra updates in the Dudes, Chicks and Sparky's sections as well.  Stay tuned.