Finally we have gotten the Chick out of her funk and she has posted another section to her page.   Looking for a dream fulfilled? Want a little Chick Humor or a girl's perspective on learning how to surf?  How about another advertisement for the Mexcalli Surf School?   Take a look at the Chicks Version today.
While we are talking about updates you will notice that we have added some media buttons so you can share updates with your friends if you like.  Just click one of the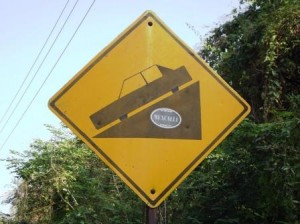 buttons above and if you have a Facebook, Pinterest or other account this update will be loaded to you Timeline.  Because of the length of the Chicks, Dudes and Sparky's pages we have chosen to have the buttons on the top.
Have a Great Saturday.