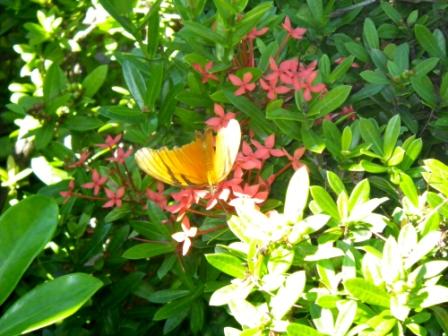 We have been working for weeks now on updating the site.   After the switch to the new hosting company we have slowly been rebuilding the archives.   I am fairly sure that most people have never looked at the archives unless you have been with us for years.   They chronicle the previous years that we have sailed either the Sea of Cortez or the waters of Northern California.
I am happy to say that we have completed all the updates from 2006 to present.   The archives include all the original pictures that have been posted on this site over the years.   For us it was actually great fun to re-visit the areas that have been buried deep in our memories.   We are still not done as the Maintenance log still is not complete, but will soon be.
Sparky has also updated his site with a new beach log.  He doesn't write often but when he does it is usually a fun read.
The picture posted is from a walk we took on the golf course the other day.  The colors look enhanced but really this photo was not touched.  Enjoy your commute.