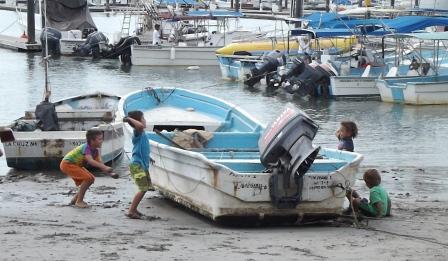 Well, we are continuing to get our rig completed.  Of course the deeper we dig the more trouble we expose, but soldiers that we are we march on with a tune in our head and a smile on our lips (the tune of course is a sort of funeral dirge and the smile on our lips is most likely because we have gas from the unsettling issues we are finding on the boat).
On the plus side we have technically moved forward with the website.   I you check out the right hand column you will see that we are now able to host our own videos.   The unfortunate issue is that we are limited to the size of the video so some are just snippets of longer versions.   Case in point would be the Roy Orbishark show short that is listed in the right hand column.  If you want the full version you will need to go to the link that is listed in the previous post or go to the Beyond Links page to find the link even faster.
Hope you like the changes.   The Dude view has been updated with a little more detail about the rigging issues as well as detailed pictures of the problems.
O