Our water woes or all but over now.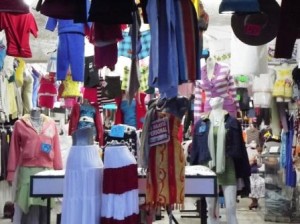 We recovered the replacement parts today from Zaragossa Marine fur just slightly less than we had anticipated.   Actually we did not find the correct pump but they did have a repair kit.  Total cost was about $140 dollar U.S.   The cost for the new pump in the U.S. would have been much less as we told you yesterday, but then again it is not the land of the free.
On the plus side of today are the Adobada sandwiches that we are having.   Pulled marinated pork on 12″ sourdough bread.   Subway should really consider these.   Total cost of the sandwich, $3 U.S., not bad but it will take a number of these before we can recover from the cost of the pump parts.
Lisa has updated the Chicks Version and if you didn't get a chance to look at Sparky's birthday celebration you might want to drift that way as well.  Bill has been either driving the boat, fixing parts or sleeping so nothing new with the Dude.
Enjoy your free time and when you go to pick up peanut butter at the grocery store on Friday, remember, it is so expensive in Mexico that it is often kept in a locked glass cabinet similar to those you see at diamond shops.