With Lisa being in the states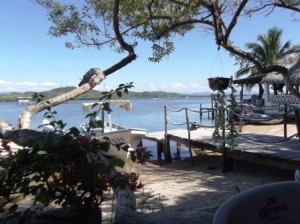 Bills' mind has started to wander a bit as he and Sparky have cocktails alone on the deck of Beyond Reason.   He has added another installment to the Dude View when you find time to look at it.
Sparky has finally gotten back on the key board as well.  He has a couple of insights into the male bonding that Bill and he have been doing since the bachelor days have begun.
Bill wanted to add some of our other videos to the web page but complained about the slow internet so those will have to wait.
Lisa is in California and hasn't driven in a while; watch your blind spots while you commute to work.