We just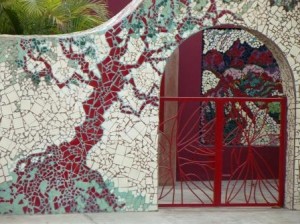 returned from our trip to Northern California to visit family and attend a major interview.   As usual things didn't turn out quite like we expected.   The interview went good but the job will not be ready till perhaps January 2014 or perhaps a bit later so we are continuing to find something that might fit our situation a little more succinctly.  The family was all in good condition and everyone seems to be doing as well or better than when we left them two years ago.   We were hoping to visit friends while in Northern California but nobody's life stops when the crew of Beyond Reason leaves a state or city and like the last time we returned back to California, everybody seems to be busy with their own lives and it takes a good amount of time to schedule their lives with ours.  Essentially we are saying that folks were busy and we just couldn't match up our "weekday" schedule of time off, with their "weekend" schedule of time off.   We will catch up next time.
On the culture shock side of things, we found out that having an open hearth fire in Northern California is now an educational event.   Last time we were home there were "No burn days" which seemed to correspond with the coldest days of the years and Christmas.  So on those days you were not allowed to have a fire in your fireplace.   This time we found out that you actually have to apply for a permit to have a home fireplace fire.  Prior to applying you need to have attended a special class (on line or in person) regarding the hazards of Particulate Matter, i.e. smoke from your fire place.   Having left the Baja world of virtually no regulations on anything, this new requirement really caught our attention.
Even with the oddities of having to attend a class to burn wood in your fireplace, San Diego has hit us as the strangest place we have been to in a while.  Last night while having a glass of wine in the cockpit we met a neighbor who asked us if we were prepared for the storm coming in on Monday.  "Storm, what Storm!" was Lisa's response.  The neighbor explained that the National Weather Service was reporting San Diego would be pummeled with winds to 20 knots on Monday and he suggested we re-tie or add additional ropes to the dock to be sure we would not be swept from the dock, really?   Lisa and I reminisced about our time sitting on the front deck and enjoying our anchorage at San Hipolito with 20 – 25 knot winds coming over the bow.  We were relaxed and happy to be hanging off an anchor.   We will need to change our attitude if we are to become more San Diegan'.   20 knots use to be time to go sailing, but I guess now we will have to clear the decks of the boat and attach "hurricane" cables if we are to be accepted, sailing is for winds of 10 knots or less, or so we have been told.
Speaking of San Diego and Acceptance, La Jolla beach was in the news today as well.   It seems us Californians just can't keep our beaches clean enough.  In the news cast they were reporting on how La Jolla beach has spent $60,000 to clean off the rocks just off the beach which had been covered in Cormorant poop (for our friends in Winters those that is bird poop) for perhaps 10,000 years.  The Cormorants are still here, but apparently the local restaurants and beach dwellers love the thought of going to the ocean but need it to be just a bit more sterile for them to enjoy it.  In response La Jolla spent the money to steam clean the rocks!  The mass of guano was washed into the sea and the Cormorants are now working on a clean slate.  I can't even guess what the crabs, oysters and other filter feeders in the small cove must have thought of that.  Our guess is that Mother Nature has set a balance between the amount of bird effluent that usually washes into the sea that wash which the feeders, bacteria and other ocean dwellers can effectively neutralize.  Time to step up your game critters.  The human residents seemed pleased but not yet satisfied.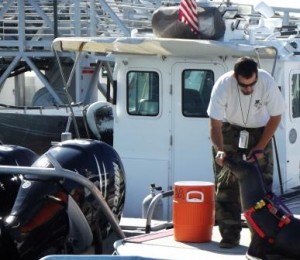 Apparently there is a local sea lion rookery that also puts off quite an odor near a viewing area that overlooks the seals.   The town mayor has promised to work on acquiring more money to try and rid the area of the smell in this natural area as well.  From the regular city workers that we have seen in the San Diego area we are pretty sure that Potty Trainer for Seals will soon become a new job description for the county of San Diego.
We are not sure which California City we will land in but you can be assured that we will do our best to adapt to the strange customs we are seeing here in the Land of the Free.